01.2023
High Garden, Bagneux, France
New apartments with a keen focus on ecology and reduced CO2 emission - a project to be proud of…
A new Mixed-Use project is on its way in the heart of the Victor Hugo Eco-district in Bagneux, a Parisian suburb. The new complex, the High Garden, will include 250 apartments and a French-style convenience store. The project will cover a total of 27.600 m2.
High Garden offers new apartments, from studios to 5-room apartments with either balcony, loggia, or a large terrace. The complex is centrally located close to the metro, shops, schools, and parks and with a keen focus on ecology. The design of the building provides many visual openings, essential porosities to the quality of lighting and views of the homes. Greening is implemented in many forms and promotes the development of biodiversity through shared gardens, green terraces, and patios.
An eco-district is a neighborhood designed for future generations, as part of a sustainable development with particular focus on reduced CO2 emission. This fits the United Nation's Sustainable Development Goal, SDG 11 'Sustainable Cities and Communities' perfectly. And FlowCon is happy to contribute with our HVAC knowledge and solutions.
Application
For this project, FlowCon has supplied differential pressure controllers (DPCV), FlowCon EDP and ADP and pressure independent control valves (PICV), FlowCon Green.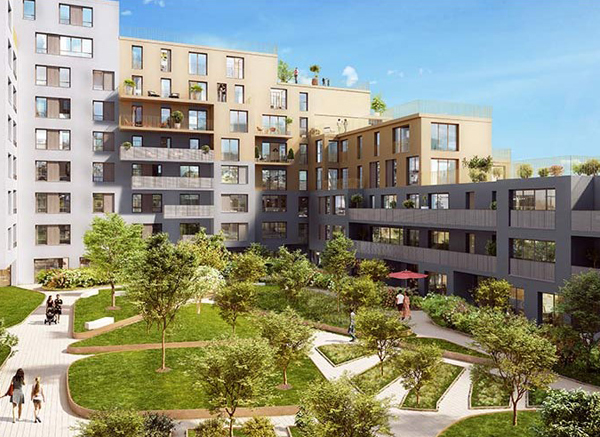 ---