10.2016
Expo 17 Building, Kazakhstan
History of the Expo 17 Building
A certain futuristic aesthetic has been worked around into each of Expo 17´s requisite structures. During the first phase of construction, which is well underway after the initial ground breaking ceremony in 2014, a wealth of self-sustaining building will be built.
As well as the exposition pavilions, which will host each visiting nation´s attraction for Expo 17´s duration, a hotel, retail art and performance spaces plus residential and office accommondation will be incorporated into the masterplan. All buildings will be hooked up to a "smart-grid" that will allow each structure to become a generator of power.
Kazakhstan´s President Nursultan Nazabayev has taken Rifkin´s ideology to heart. Eco City, President Nzabayev hopes, will be the first major step in turning Kazakhstan into a truly sustainable country.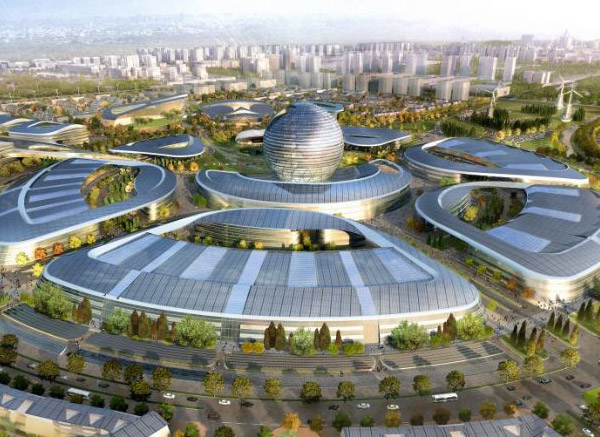 Consultant:
The lead design contract is at the American architect
Adrian Smith + Gordon Gill Architecture.
Contractor:
Sembol Inshaat
Project Name:
Expo 17 building, Kazakhstan
Delivering:
FlowCon International has delivered more than 50 Wafers to the project
Configuration:
26 numbers of DN600 (24") dynamic balancing valves each supplying 471 l/sec of water
Type of Application:
Cooling
Date of Installation:
Finished in 2017
Origin, Serviceability, Performance, reliability and monitoring. FlowCon International was one of the only companies capable of providing such under a complete package.
Origin: All products were required to be 100% European/USA origin, including subcomponents. Materials for each process were required for documentation and to make sure it has the best quality.
Serviceability: The FlowCon International products that are supplied are modular built and can be disassembled for service without removing the valves from the pipeline. Spare parts can furthermore be purchased and replaced by the local distributor or by staff from the FlowCon International office.
Performance: Each insert is manufactured to deliver a specific flow rate over a wide operating range of differential pressures at a tolerance of +/-5%. This is done by automatically adjusting the open orifice area of the insert in reaction to change in pressure. For instance a 150 mm (6") wafer containing four inserts i.e two at 4.00 l/sec and two at 5.05 l/sec, will have a total flow rate of 18.1 l/sec.
Reliability: The FlowCon wafers and valves had been installed in buildings globally for more than 10 years at the time of order.
The flow rate inserts are calibrated for water at approximately 16 degrees Celcius.
---