09.2021
Energy Net's new Headquarters in Novi Sad, Serbia
Modern and spacious main office for management, co-workers and business guests - congratulations.
In celebration of their 30-year anniversary, FlowCon's distributor in Serbia, Energy Net, is opening their new headquarter in Novi Sad, Serbia. The new HQ is a very modern construction in 3 floors with a large show room in one end and office facilities in the rest of building including a conference room, a big terrace, a bar and other employee benefits. With such a project, human indoor climate accompanied with low energy consumption for better environmental footprint are paramount.
Application
FlowCon has supplied ready-to-install By-Pass Assemblies for all chilled beams. The By-Pass Assemblies came with FlowCon Green PICV inserts and modulating actuators. These units are assembled and pressure tested before shipping to allow easier and faster handling at site. For the air handler units FlowCon supplied SM PICV valves with unique and user-friendly actuators including weather boxes to increase IP-rating to IP67.
One positive consequence of using a pressure independent and dynamic balancing PICV solution is 100% authority which will secure optimal control and better indoor climate at lowest possible energy consumption. And next to this, it will support the UN's sustainable development goals, particularly SDG 11 'Sustainable Cities and Communities'. It will expectedly also benefit Energy Net's scope 2 emission as their electricity costs will be streamlined. Truly, a win-win situation.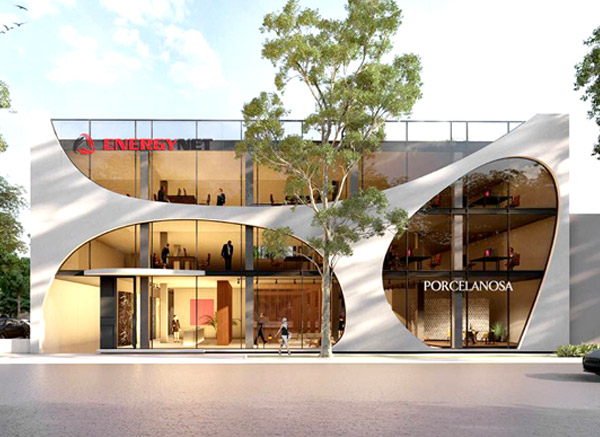 ---