10.2020
New COVID-19 Hospital in Kruševac, Serbia
The Serbian government has initiated the construction of a COVID-19 hospital at the Rasina military complex in Kruševac 200 km south of the Serbian capital Belgrade.
This new hospital is one of two new prefabricated hospitals being built to brace up for this fall's expected second wave of COVID-19 infections in Serbia. The Serbian Armed Forces were assigned the task to clear the ground and construct the hospital within the shortest possible time. They were instructed to do whatever was needed to complete the job quickly in order to offer accommodation and necessary care and nursing for the projected increase in Corona-infected. The whole project is of exceptional importance not only for the city of Kruševac, but also central and southern parts of Serbia, because patients will have access to the most modern medical facility with equipment for diagnosis and immediate treatment. The hospital, which will have a capacity of 500 beds, will be built within the shortest possible timeframe and finish within the next month and FlowCon is proud to have supplied all PICV valves to the project.
The project is already now designed to be a multipurpose hospital so that, after the COVID-19 pandemic, the hospital can be used for other purposes as well, but here and now the initial function is exclusively a fully and modern equipped COVID-19 hospital to offer the best possible treatment.
All together a project to be proud of and FlowCon is thankful to be part of this and to contribute with fully assembled valves within a very short time horizon. Our thanks and appreciation go to hospital staff around the globe for their contribution in the fight against Corona.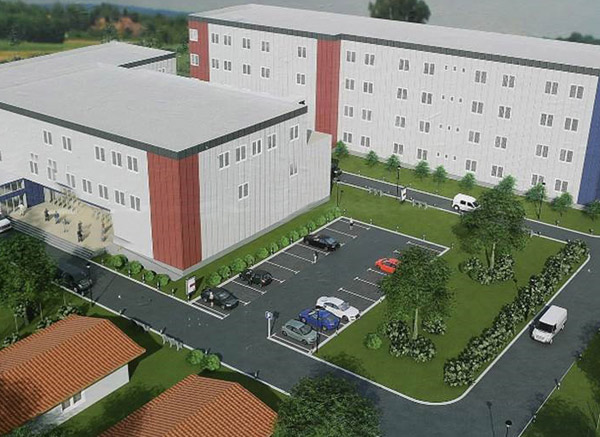 ---