09.2017
Boston University Center for Intergrated Life Science & Engineering, USA
Unique educational hub for integrated life science and engineering - FlowCon is proud to be the selected HVAC supplier.
The Rajen Kilachand Center for Integrated Life Sciences & Engineering is named in honor of Rajen Kilachand, a visionary Boston University alumnus and trustee. The state-of-the-art Kilachand Center research facility brings together life scientists, engineers and physicians from the Medical- and Charles River Campuses. In addition to supporting the construction of the Kilachand Center building, Mr. Kilachand's $115M donation established the Rajen Kilachand Fund for Integrated Life Sciences and Engineering earmarked for groundbreaking research at the intersection of the life sciences and engineering.
Now, scientists can gather under this one roof in cooperation on interdisciplinary basic science research that could impact important challenges, such as solving the riddles of Alzheimer's and Parkinson's diseases, accelerating our understanding of memory and speech, and delivering on the promise of synthetic biology to make molecules and tissues that mimic natural function and improve lives.
The 9-story and 15.000m2 large building initially contains lab space for 160 researchers, postdoctoral students and staff as well as 270 graduate students. It has from the very beginning been designed so that future expansion would be possible. With the use of FlowCon PICVs on every AHUs and FCUs, HVAC system can easily be modified to follow future requirements and increase in faculty.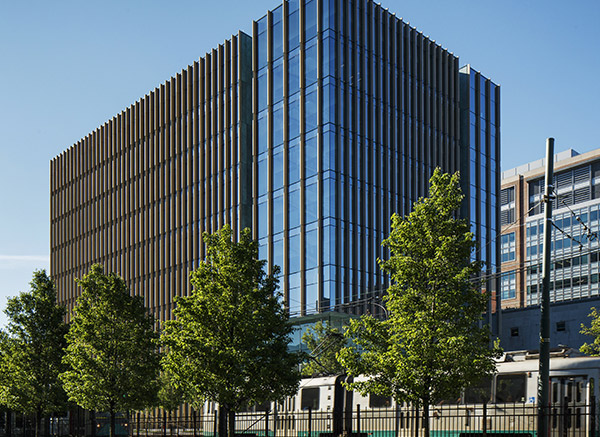 | | |
| --- | --- |
| Project name: | Rajen Kilachand Center for Integrated Science & Engineering |
| Project owner: | Boston University |
| Project location: | Boston, MA, USA |
| Architect: | Payette |
| Consultant: | ARUP |
| Contractor: | Turner Construction |
| Valve model: | FlowCon PICVs (SM on AHUs and Green FCUs) |
| Application: | New building |
| Date of inauguration: | 14th September 2017 |
---