Next Generation of FlowCon SM.0.0.0.3 and SM.0.0.0.4 Actuators released
FlowCon International is proud to announce the release of the new and improved FlowCon SM.0.0.0.3 and SM.0.0.0.4 actuators.
The new generation of SM actuators holds a large portion of improvements - hereunder;
New design which eliminates access to internal components.
Programming interface directly on the actuator as replacement of DIP switches.
IP rating increase to 54 (Dust and splashing protected) allowing up-side-down installation.
Introduction of automatic flushing mode for easy system startup.
Increased information in the display allowing verification of supply signal, feedback signal, actual flow rate, battery condition and alarm.
Easy to use snap coupling for fast mounting and demounting.
Despite the fact that the new actuator pioneering the capability and functionality of PICV´s, through massive benefits in the application, installation and operational stages, is it a true pleasure to inform that the list prices will not be affected.
The old versions of the SM.0.0.0.3 and SM.0.0.0.4 will be obsolete as of December 1st 2010, and all SM.3, SM.4 and SM.5 valves supplied by FlowCon International after this date will be with the new actuators.
The new version of the SM.0.0.0.3 and SM.0.0.0.4 actuators can be mounted on existing valves if a connection pieces is mounted on the existing brackets.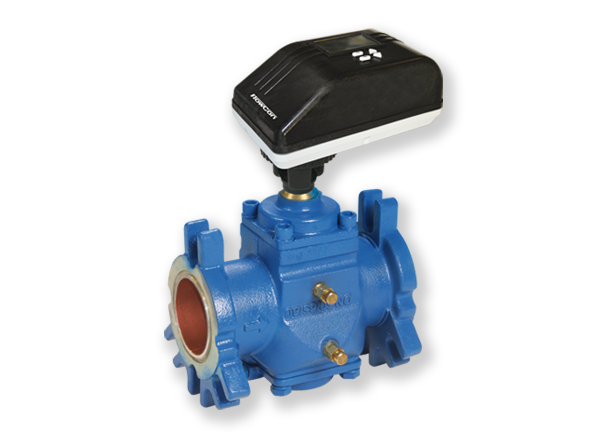 ---