FlowCon introduces our latest DPCV - FlowCon PIM™-DP
- offering a High Degree of Flexibility and Control for New Buildings as well as Retrofits
FlowCon PIM™-DP is a cast iron DPCV sized 50-150 mm utilizing an innovative inline diaphragm resulting in an extremely compact and accurate valve compared to traditional DPCV's. It furthermore utilizes military grade coatings and contains an interchangeable filter in the adjustment tube making the operation extremely smooth and durable. The internal construction allows impressive differential pressure adjustment ranging from 25-170 kPaD in the same valve. The flange connections are naturally in accordance with the recognized universal flange connection system.
By combining state of the art technologies and the universal flange connection, it is possible to cover the full range - 50 to 150 mm and 25-170 kPaD - with only 3 different extremely compact models. FlowCon PIM™-DP also contains a shut off function eliminating the need of separate shut off valves.
FlowCon PIM™-DP offers:
4 functions in one device. Differential pressure regulation, adjustability, diagnostics and close off functions. Installing one valve with 4 functions combined reduces purchase cost, foot print and installation time.
Control range: Adjustable between 25-170 kPaD.
Accuracy: ±5% through the entire pressure range.
Compact and lightweight build: The FlowCon PIM™-DP is the lightest and most compact differential pressure controller in the market.
System protection. Differential pressure control valves protect the remaining system against too high differential pressure.
Built in close off function.
Compact design and easy for installation. With the flexible flange connections, only three valves cover the range from 50 to 150 mm.
Easy service: Internal filter is incorporated in the adjustment tube, which can be changed/cleaned if necessary.
Maximum close off pressure: 800 kPaD / 120 psid.
Fast responding mechanical components allowing rapid response to system variation.
No special tools are required.

FlowCon PIM™-DP is a specific configuration within the PIM™ (Pressure Independent Module) family. PIM™ modules can be configured to accommodate almost any situation requiring constant differential pressure across a sub-system.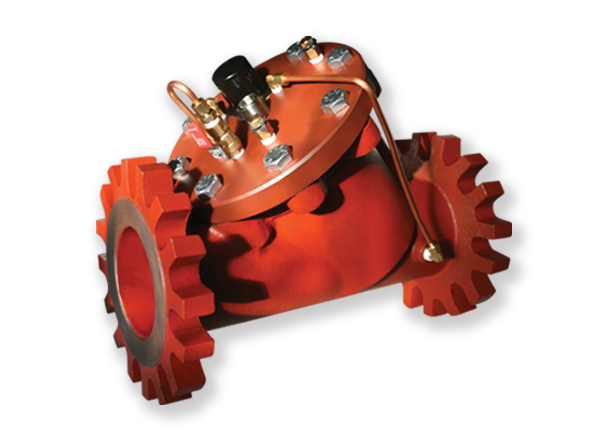 ---