New 300 GPM Hi-Flow Stainless Steel Cartridge
Latest addition to the 80mm (3") high flow stainless steel cartridges range named F119300 is now available with below details;
Hi-Flow Stainless Steel Cartridge ∙ F119300
Pressure range: 55-220 kPaD ∙ 8-32 psid
Maximum flow
l/sec
l/hr
GPM
18.9
68130
300
The F119300 cartridge is - as all other FlowCon cartridges - designed to maintain a constant specific flow rate, regardless of system pressure fluctuations. Further, the cartridge is highly reliable and resistant towards contaminated water, due to material selection and design.
The new F119300 high flow cartridge offers:
High flow to 300 GPM.
Accurate control range to +/-5%.
Factory pre-set.
High resistance towards polluted water.
Low maintenance costs.
Pressure range 55-220 kPaD (8-32 psid).
The cartridge fits in both FlowCon Wafer and FlowCon Grooved End which now is capable of delivering even more flow.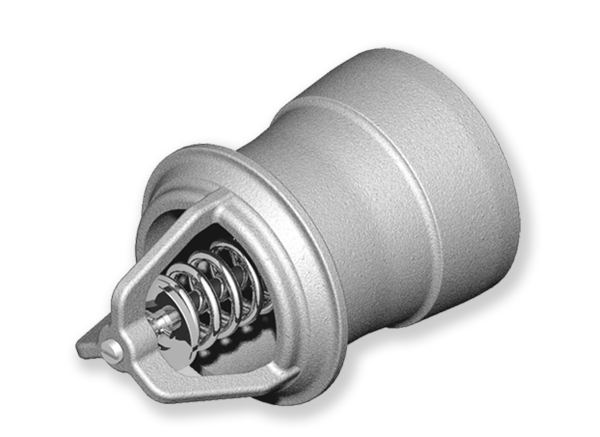 For FlowCon Wafer the new maximum possible flow rate will be:
80mm ∙ 3" ∙ Stainless Steel Cartridge, high flow
Pressure range:
20-125 kPad
3-18 psid
35-220 kPad
5-32 psid
55-220 kPaD
8-32 psid
Type 3
Type 5
Type 6
Size
(mm)
Size
(")
Max. no of
cartridges
min. available l/sec
6.31
8.52
18.9
l/sec increments
n/a

n/a

n/a

100

4

n/a

max available l/sec

n/a

n/a

n/a

150

6

4

25.24

50.4

75.6

200

8

7

44.17

88.2

132.3

250

10

11

69.41

138.6

207.9

300

12

15

94.65

189.0

283.5

350

14

19

119.89

239.4

359.1

400

16

24

151.44

302.4

453.6

450

18

31

195.61

390.6

585.9

500

20

37

233.47

466.2

699.3

600

24

55

347.05

693.0

1039.5

800
30
85

536.35

1071.0

1606.5

32
900
36
97

612.07

1222.2

1833.3

1000
40
121

763.51

1524.6

2286.9
---