FlowCon E-JUST Cartridges - now all with Bayonet Fitting
for safer transportation and fitting
The FlowCon E-JUST Cartridges available in three sizes, i.e.
20mm (fitable in valve sizes DN15/20/25)
40mm (valve sizes DN25/32/40)
50mm (valve sizes DN40/50)
FlowCon E-JUST Cartridges are now all with bayonet fitting for assembling the bottom part to the head nut. We trust that this will make transportation, handling and fitting safer with reduced risk of disassembling.
In connection with the new bayonet fitting on all E-JUST sizes we have updated all our technical material to illustrate this new connection. At the same time we have updated mainly our General Specification Text found in the back of each tech note and corrected smaller errors. The new and updated colour brochures, tech notes, installation instructions etc. are available for all our products on our web-site www.flowcon.com.
We welcome you to download the new material to secure that you have the latest version of our documentation.
For more information please check the new FlowCon cartridge catalogue or the individual E-JUST tech note here on the FlowCon web-page.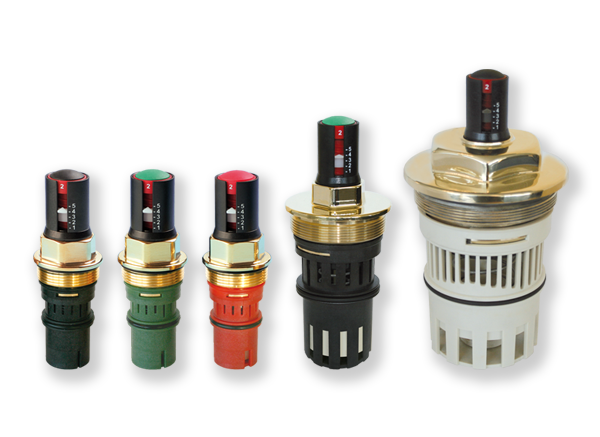 ---