这一切都始于 80 年代中期一个绝妙的想法。从那时起,FlowCon 公司推出了 PICV 概念 (压力无关动态平衡阀),并在 1994 年推出了世界上第一款动态平衡电动调节阀。如今 FlowCon 拥有最大的动态平衡阀安装基地。自从我们推出了这个产品以来,已有超过 1000 万台产品应用在世界 60 多个国家及地区。FlowCon 是一个真正意义上的市场引导者,在丹麦、美国(加利福尼亚)、新加坡、迪拜和中国 (上海) 都设有办事处,FlowCon IVC 和 Griswold Controls 也都是 FlowCon 集团的成员。
FlowCon 一直被誉为动态平衡阀市场的创新领导者。我们专注于产品应用,并根据市场需求不断开发和改进解决方案。我们更专注于新产品的开发和现有产品系列的进一步开发,不断为客户提供与其应用相匹配的最佳产品
我们可以自豪的说: Your Environment – Our Commitment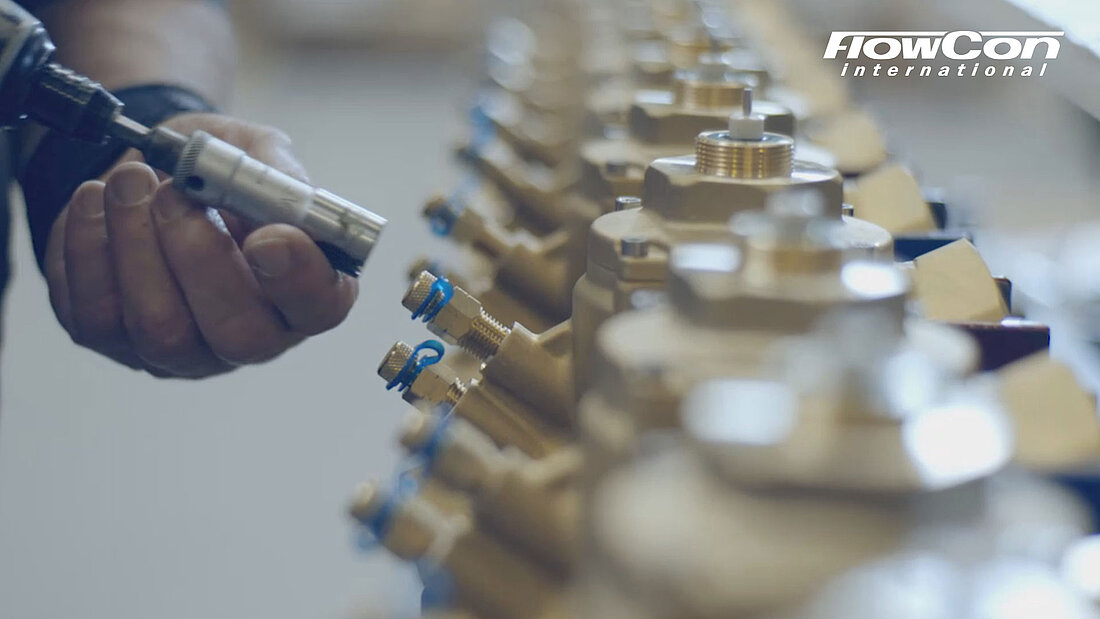 #YourEnvironmentOurCommitment
我们的使命是让以水为媒介的 HVAC 系统成为建筑物中首选的冷/热源,从而通过适当的建筑物温度控制而减少对环境的影响。
从项目初期规划到后期维护的所有阶段,我们的愿景是使得以水为媒介的 HVAC 系统更简洁、更稳定,从而提高能源效率。我们通过开发和推广新产品来实现这一点,这些产品可以解决和防止系统中压力波动所产生的问题。
我们 FlowCon 专注于新产品的研发以及对现有产品系列的开发,以便我们可以在任何时候为客户提供广泛的解决方案。
与此同时,为了保持在行业内的领先地位,我们也花了大量的时间在调研上,以确保为我们的业务线提供最先进的产品解决方案。例如,寻找高新材料,经过测试以满足温度、介质和减重等方面的特殊要求。
所有的产品开发都在 SolidWorks 中完成,为生产合作伙伴和客户提供 3D 模型。客户可以将这些模型直接用于自己的 CAD 程序,从而有助于说明产品尺寸及特殊产品的特性等。
Growth requires expansion at FlowCon International, Denmark
With an increased capacity at the Danish headquarters in Slagelse, FlowCon International is ready to continued global growth.
"We are lacking space, and we now get twice as many square meters, which we need for different logistic activities," says Bjarne Wittendorff Ibsen, chairman and founder of FlowCon.
Construction of the new expansion is currently ongoing and should complete by July. The ground floor of the new building is 2,000 m2, but an integrated deck in parts of the building provides FlowCon with an added floor level and an additional 300 m2 to be used for product development, offices, canteen and changing facilities.
"Our new Danish facilities will, among other things, be used for quality control of products, which we get from our suppliers. We produce the most critical parts ourselves, but otherwise outsource production whenever feasible. It's all about optimizing the processes, and with the extension, we will get space to include assembly process automation in our own facility" says Bjarne Wittendorff Ibsen.
In addition to Slagelse, the FlowCon/Griswold Group has branches in US, China, Dubai and Singapore. The Group employs 140 people globally, of which 40 are headquartered in Slagelse, close to the E20 motorway and exit 39. Also in California, FlowCon is expanding its capacity and the US-company will soon move to new and larger premises.
At FlowCon we continue to state : Your Environment - Our Commitment.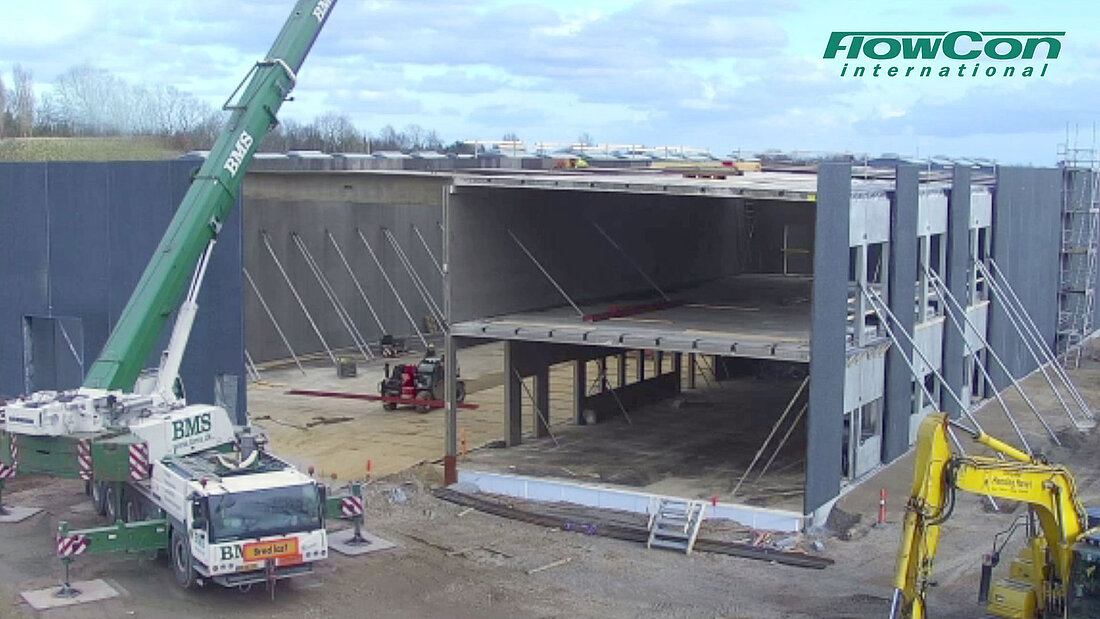 Favorable verdict for FlowCon in Patent validity dispute with Frese
The European Patent Office has confirmed the validity of FlowCon's European patent on PICV in opposition proceedings
Based on the argumentation presented by both FlowCon and Frese, the Opposition Division of the European Patent Office has decided to uphold FlowCon's European patent no. EP 2729719. The decision can be downloaded here
Background:
FlowCon was the first company in the world to present a Pressure Independent balancing Control Valve (PICV) 25 years ago. Ever since, FlowCon has been at the forefront of the development with a range of further improvements and innovations on PICVs.
In 2012, FlowCon filed a European patent application directed to an improved PICV. The granted European patent EP 2729719 was published in 2015 and opposed by Frese A/S in 2016.
After written and oral proceedings with submissions by both FlowCon and Frese, the European Patent Office ruled in favor of FlowCon in 2018, determining the European patent to be valid.
In addition to European patent EP 2729719, FlowCon's PICVs are protected worldwide by corresponding granted patents in China, Indonesia, Korea, Malaysia, Russia, UAE and USA, as well as a pending patent application in India.
FlowCon's PICVs comprise a number of innovatively designed and arranged components, which allow the maximum flow to be set independently from, and to remain unaffected by, continuous flow regulation in use. Furthermore, these PICV inserts are inexpensive and easy to replace as compared to other known solutions on the market.
FlowCon's more recent innovations are also globally protected by patents to further underline the competitive edge of FlowCon's products.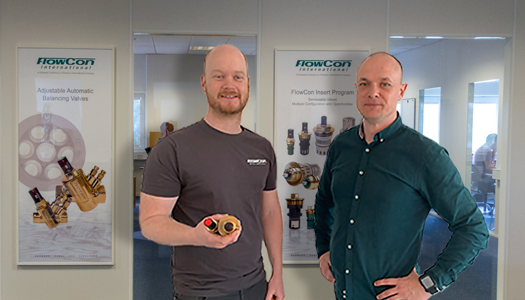 提问?
请电话联系我们
如果你有任何问题,无论是关于 FlowCon 的产品和服务、如何使用或在哪里使用 FlowCon 的产品,只要联系我们,我们都将很乐意给您帮助。
如果你的问题是用英语提出的,在工作时间,我们通常会在 8 小时内给予回复。在假期或周末期间提出的其他语言和请求可能需要更长的响应时间。同样,对于任何特殊的和非标的提问,您可能不会立即收到回复,但我们会努力尽快给您答复。